Are you looking for the best standing desk in Australia? With so many options available on the market. It can be challenging to find the perfect fit for your needs. A standing desk can offer many benefits. Including improved posture, increased energy levels, and reduced back pain. In this article, we will explore the top brands and models of standing desks available in Australia. Both for the end customers and distributors, to help you make an informed decision.
Using a standing desk has many benefits for your health and productivity. One of the most significant benefits is reducing the amount of time you spend sitting. Which can improve your posture, circulation, and energy levels. Standing also burns more calories than sitting. Which can help you maintain a healthy weight. Additionally, standing can boost your productivity and creativity by increasing blood flow to your brain and reducing the risk of fatigue. These are just a few of the many benefits that come with using a standing desk.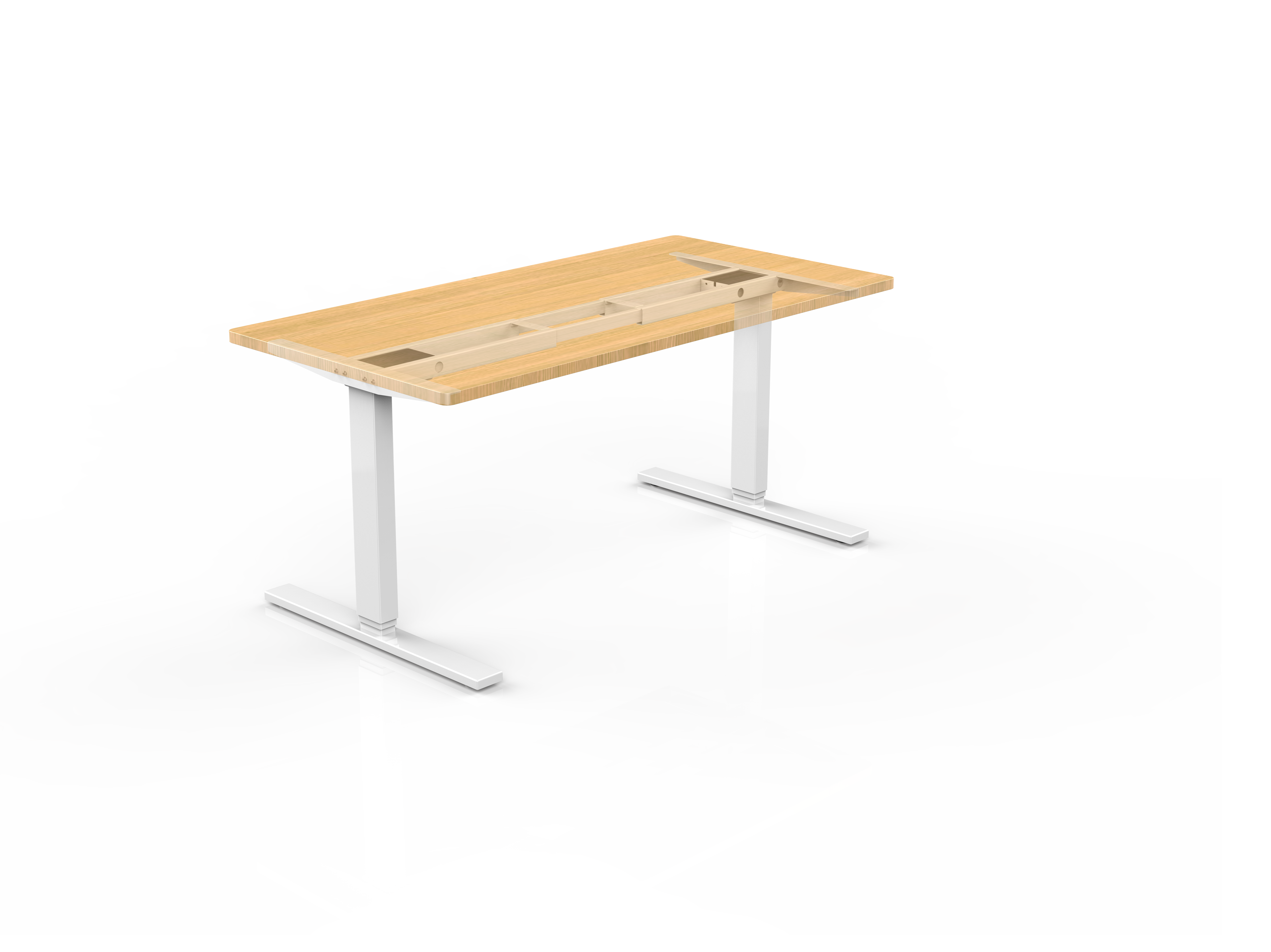 When it comes to choosing a standing desk in Australia. There are several factors you should consider. The first is the adjustability of the desk. You want to make sure that the desk can be adjusted to your ideal standing and sitting height to prevent any discomfort or strain. The second factor is the weight capacity of the desk. You'll want to choose a desk that can support all the equipment you need on your desk. Including monitors, keyboards, and other items. Another factor to consider is the desk's stability. As you don't want it wobbling while you work. Additionally, the ease of assembly and overall design aesthetics may also be important factors to consider. By keeping these factors in mind, you can choose the best sit stand desk Australia that meets your needs and preferences.
At the top of our list is the BH-D23RS Stand Up Desk by B&H Ergonomics. An electric standing desk solution that is only available for wholesale models. B&H Ergonomics is a manufacturer and wholesaler from China. 9 experience makes it a suitable choice for distributors, importers, and dealers in Australia. Their standing desks are not only customizable to fit your specific needs but also designed with a sleek and modern look that can complement any workspace. With their commitment to providing quality and ergonomic solutions. B&H Ergonomics is a top choice for the best standing desk bulk order in Australia.
Our second pick for the best standing desks in Australia is UpDown Desks Australia Pty Ltd. This Melbourne-based company is a top manufacturer and supplier of both standing desks and sit-and-stand desk converters. They pride themselves on offering premium quality products. And their UpDown Pro Desk is known as Australia's number one premium standing desk.
While their products may be on the higher end of the price spectrum, UpDown Desks Australia's quality and durability make them a worthwhile investment for those seeking a long-lasting, high-performing standing desk. Their best-selling UpDown Desk PRO Series is a popular choice for those in need of a reliable, top-of-the-line standing desk solution.
The Desky Dual Stand Up Desk is a top-seller from Desky, and it's not hard to see why. With a height range of 600-1250mm and a weight capacity of up to 140kg, it can easily accommodate different users and equipment.
Additionally, it offers a variety of tabletop finishes to suit different styles. While some of the tabletop options may be pricier, the overall cost of the desk is still comparable to that of the UpDown Desk.
The Artiss Electric Standing Desk is an excellent choice for anyone on a budget who still wants to experience the benefits of a standing desk. This affordable option boasts two powerful motors for height adjustment and has a simple yet stylish design. Making it a great fit for small workspaces. Assembling and using the electric standing desk is a breeze, so you can quickly start reaping the rewards of standing while working.
If you're in search of an affordable standing desk that's easy to get your hands on. The BEKANT desk from Ikea is an excellent option to consider. This model is a popular choice due to its sleek and minimalist design that can blend seamlessly with any home office decor. Moreover, it's effortless to assemble and use, making it an ideal option for those who are new to standing desks or on a tight budget.
These are just a few of the top standing desk options in Australia. When choosing the best one for your needs, be sure to consider your budget, weight capacity requirements. And desired features such as adjustability and stability.
Invest Standing Desk Today!
Bulk Solution for Distributors and Dealers.
A standing desk can bring a wealth of benefits to your health and productivity. By choosing the right standing desk, you can enhance your posture, reduce the risk of health issues. And increase your energy levels throughout the day. When shopping for the best standing desk in Australia, consider the factors discussed in this article. Such as height adjustability, weight capacity, and durability. Additionally, explore the options provided by the brands and models mentioned in Part 3 to find the perfect desk for your needs. Make the switch to a standing desk today and experience the positive impact on your health and work performance.